A financial analytics tool providing up-to-date, easy-to-follow financial reporting to help businesses make informed decisions.
MS Excel is not enough for financial data
CFOs face the challenge of managing regulatory controls and being proactive advisors to the business while also focusing on financial performance in a rapidly changing, competitive business environment.
This can be difficult without the necessary digital tools and integrated data and systems. Many finance organizations lack these basics, which can hinder their ability to detect and respond to real-time business changes.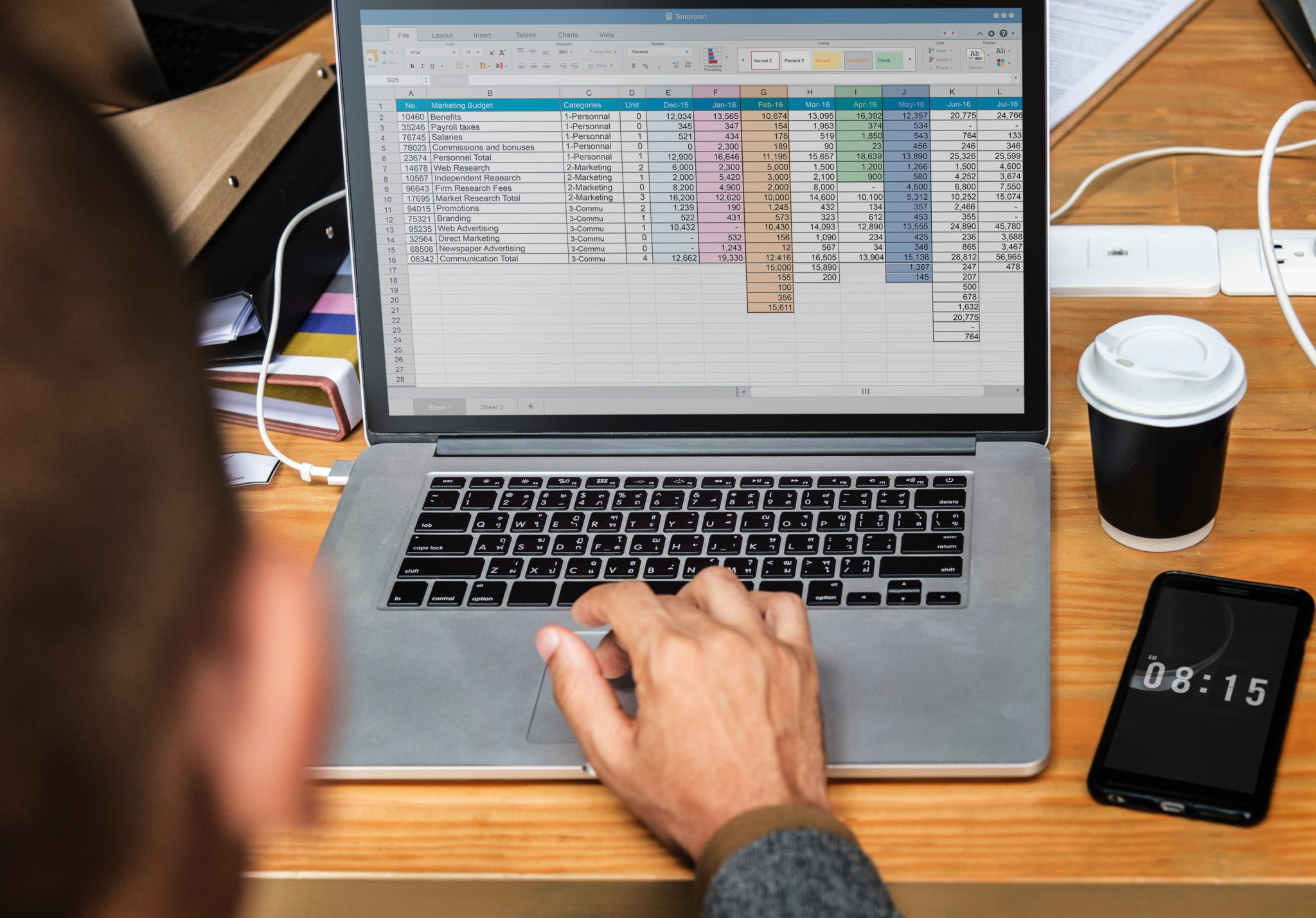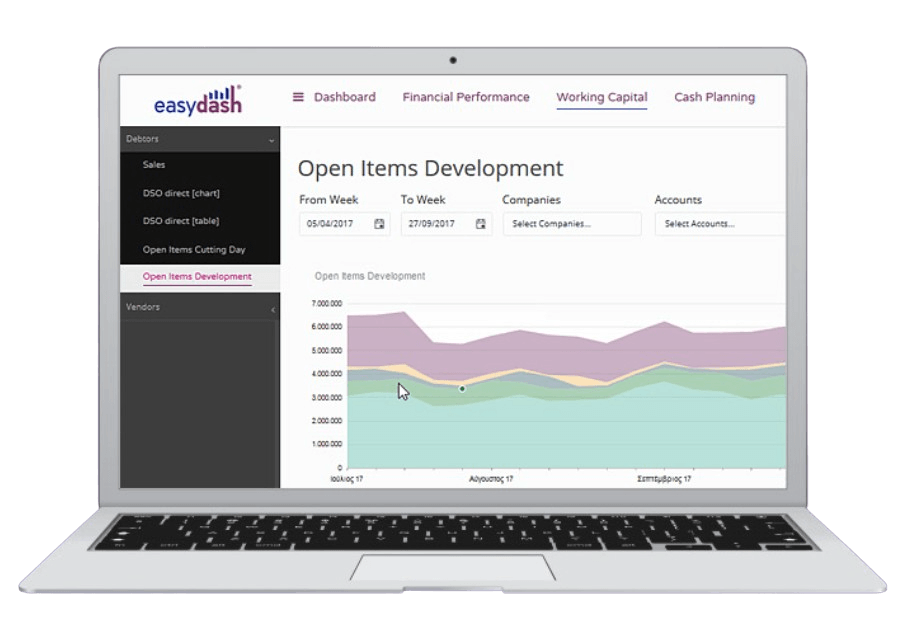 A tech-enabled approach to digest financial data
Easydash is a financial data management platform that consolidates and organizes financial data from multiple ERP systems into a single interface. It offers automatic data updating and synchronization, and provides financial visualizations and predefined analytics such as P&L, account balancing, and working capital.
It is also compatible with various front-end solutions, including PowerBI, and Tableau. EasyDash is designed to improve working capital and enable more efficient resource management through drill-down functions and predictive analytics based on machine learning and artificial intelligence. 
Key
Product & Tech
Challenges

Many Different Data Sources
The app had to gather and process data from many different data sources.
Cloud SaaS Infrastructure
The app had to be designed following a multitenant approach to allow for hosting data from different customers in a secure and scalable way. 
Presence of a set of constraints and rules that have a great impact on the UX. Therefore, we had to find a natural flux that does not require extensive guidance for the users of the application.
Step one

Roadmapping

After a thorough roadmapping session with all stakeholders with a clear focus on the business vision and the value proposition, we had the necessary information to create a comprehensive features list for the MVP to test our main assumptions. Our experts' main priority was to answer all questions raised during scope preparation. In terms of technical details, we prepared a detailed analysis outlining our suggestions regarding the tech stack selection.

Step two

Development

With the decisions closed in the previous step, we developed the product through agile cycles.  We were super responsive and provided feedback throughout the development process and delivered the fully working app in three months, well ahead of the tight deadline

Step three

Iterations

After launching the product, we gathered feedback from end users and used it to improve the product. We continued to iterate and add new features in parallel to ensure end-users had the best possible experience.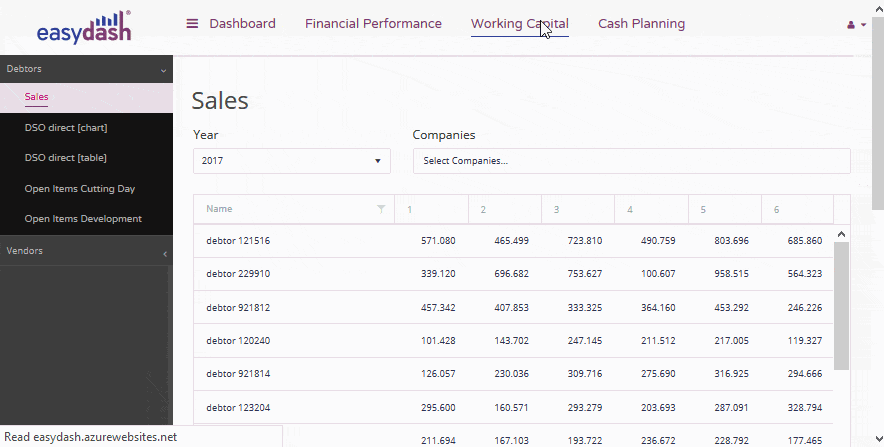 Easydash delivers validated data for predefined analytics, including income statement and balance overview, drill down of sales purchases and costs as well as working capital key figures, and identification of key drivers and potential improvements.


EasyDash consolidates financial data from 75 different ERP systems into a single interface.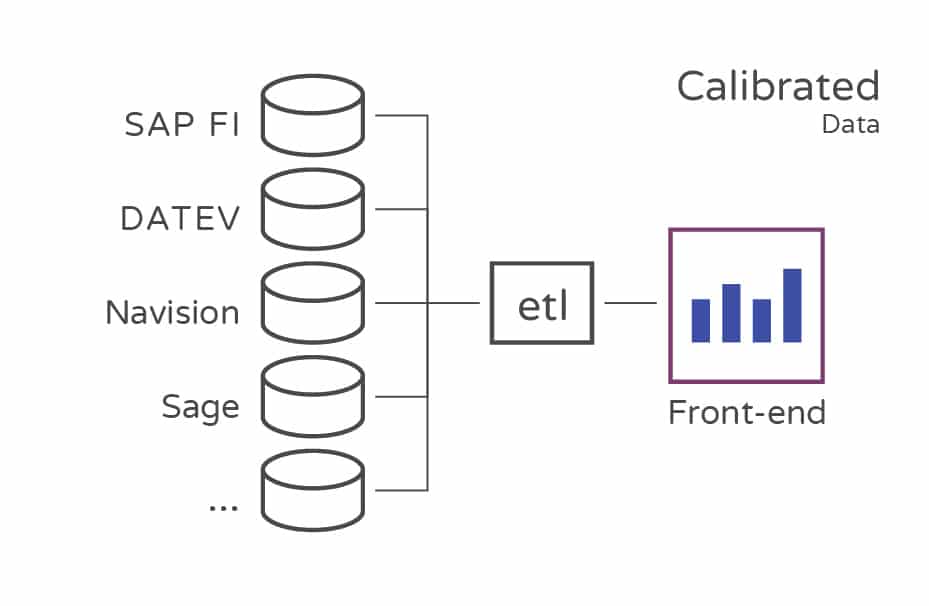 Talk to us and get your project moving!