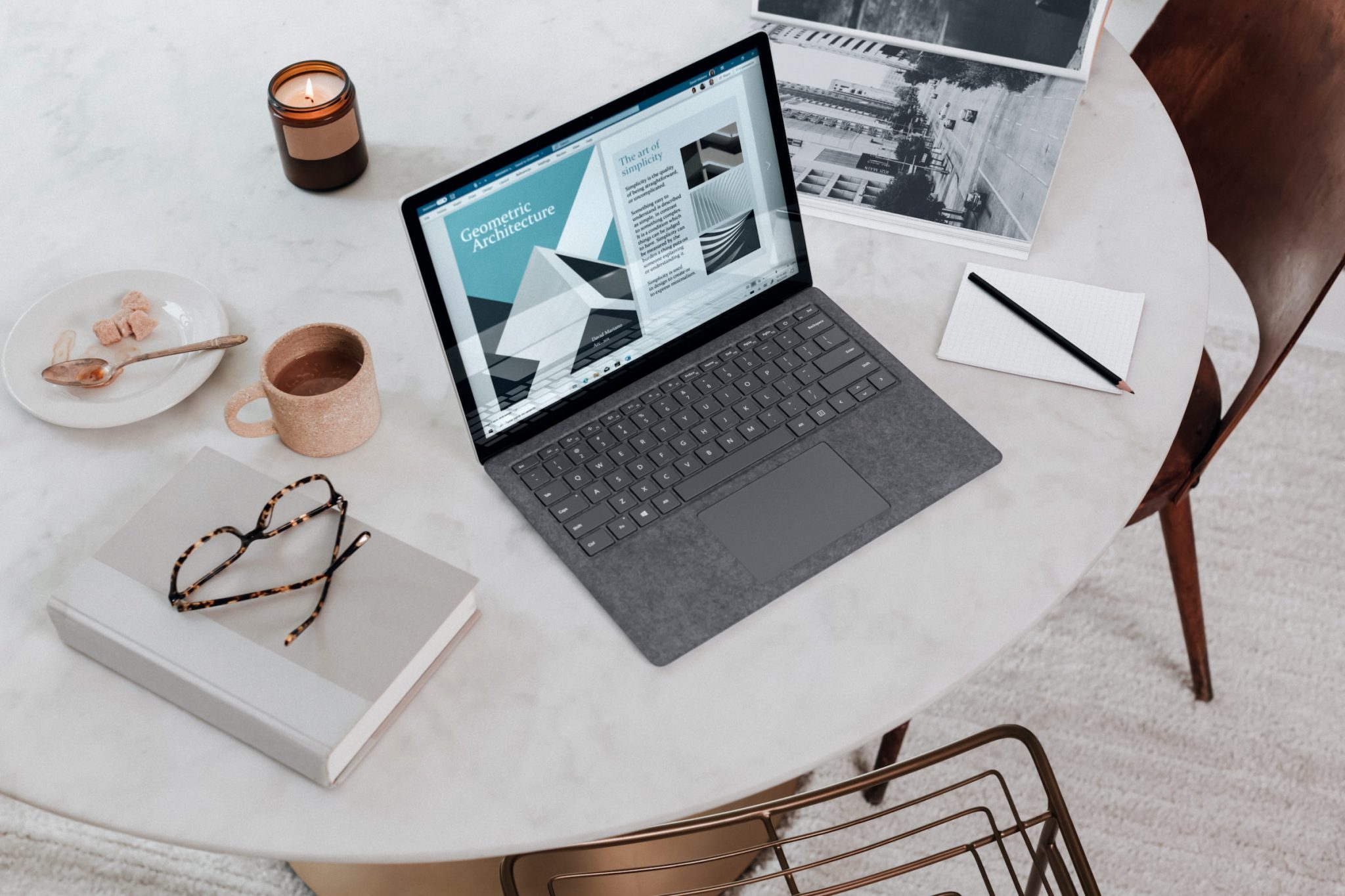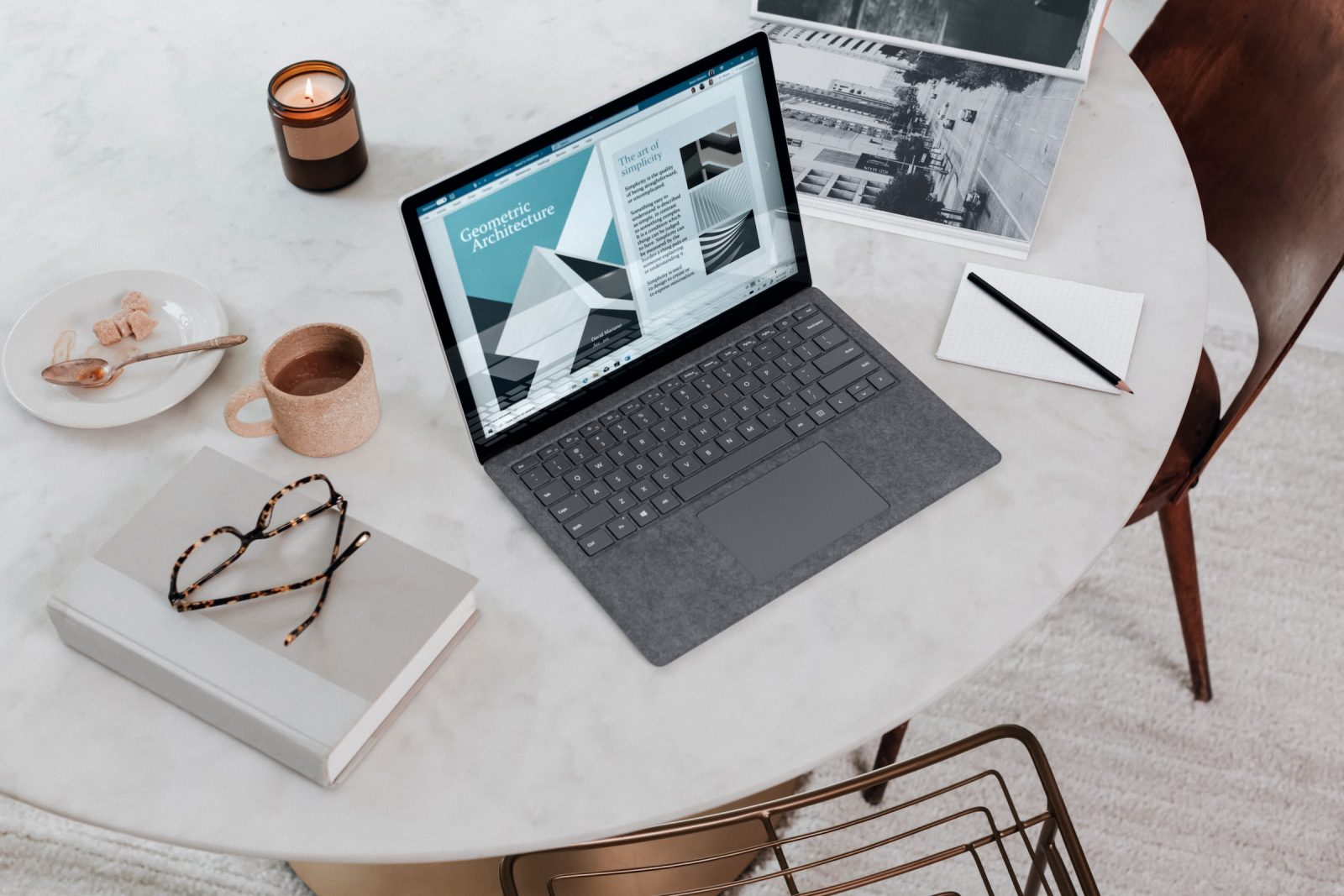 September 13, 2022

Sofia Krokida

0
If you've decided that your business needs a custom solution to grow faster, then it's time to learn all the different custom software types. Each type helps you boost your digital transformation and accomplish your business goals efficiently.
And to be honest there are many different types! Because every company in every industry has different requirements.
The numerous types of custom software give you enough freedom to make your company's dream come true, and the best part is that a skilled developer can take your idea for business software and bring it to life.
What is Custom Software Development?
Custom software development is the process of designing, building, deploying, and maintaining software solutions for a specific organization or group of users who intend to perform a specific function.
And to do this, software development companies analyze the business goals and product requirements, try to understand the needs and preferences of the customers, and develop a solution that will allow companies to always stay one step ahead of the competition.
So, if you know that your business needs a custom solution, then let's see the most common types of custom software, their purpose, and how your business can benefit from them.
1. Customer Relationship Management (CRM)
CRM tools are today almost vital for businesses of all sizes. This type of software is designed to help companies have direct access to real-time client data and offer their customers one of the most needed things: unique, seamless experiences.
CRM tools connect different teams, from marketing to sales to customer service, by facilitating collaboration between them, while also organizing their notes and metrics into one cohesive system, keeping track of sales, and organizing and prioritizing opportunities.
Common CRM Features:
Contact Management
Interaction Tracking
Lead Management
Email Marketing
Document Management
Pipeline Management
Automation
Central Database
Reporting/ Analytics
Sales Forecasting
Main CRM Benefits:
Better Knowledge of Customers
Better Customer Service
Better Segmentation
Improved Customer Retention
Increased Sales
Higher Productivity and Efficiency
Improved Protection of Data Privacy
Centralized Database of Information
Automated Sales Reports
More Accurate Sales Forecasting
Streamlined Internal Communications
Top examples of CRM Implementation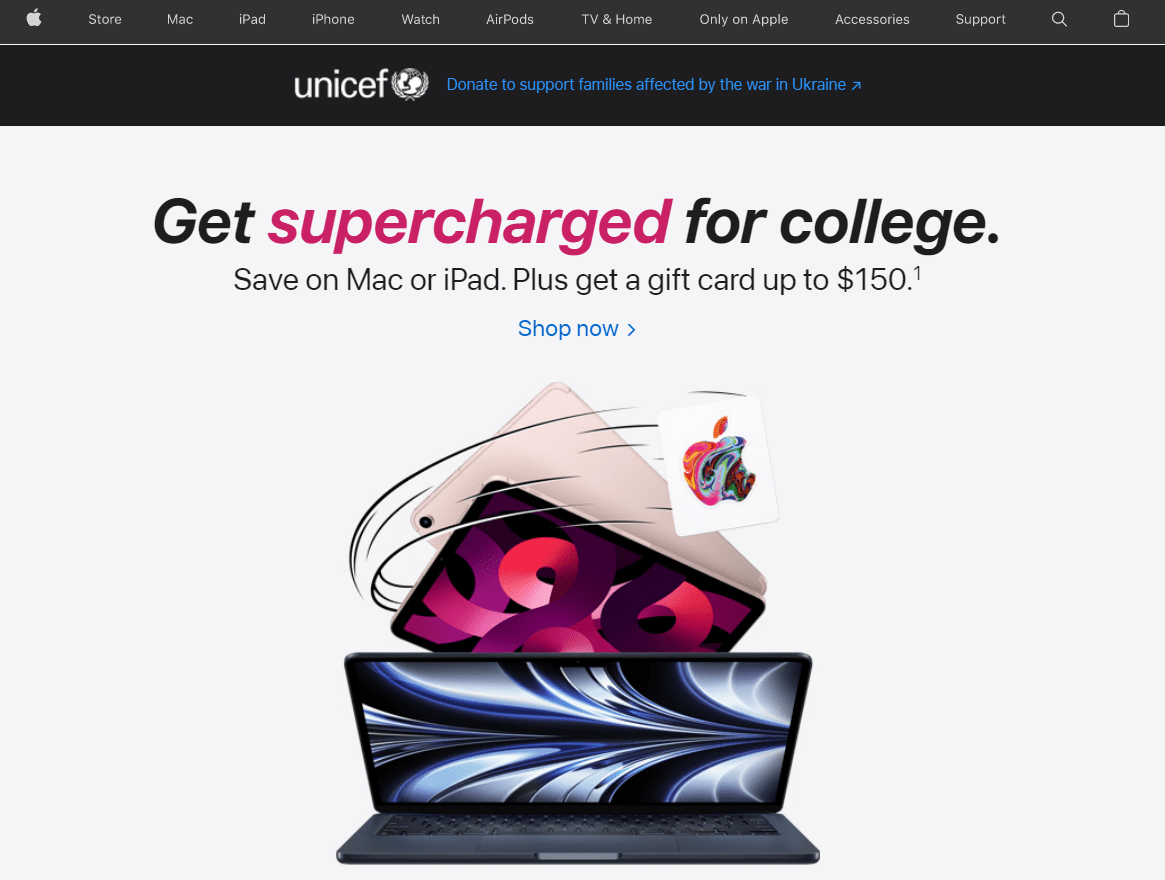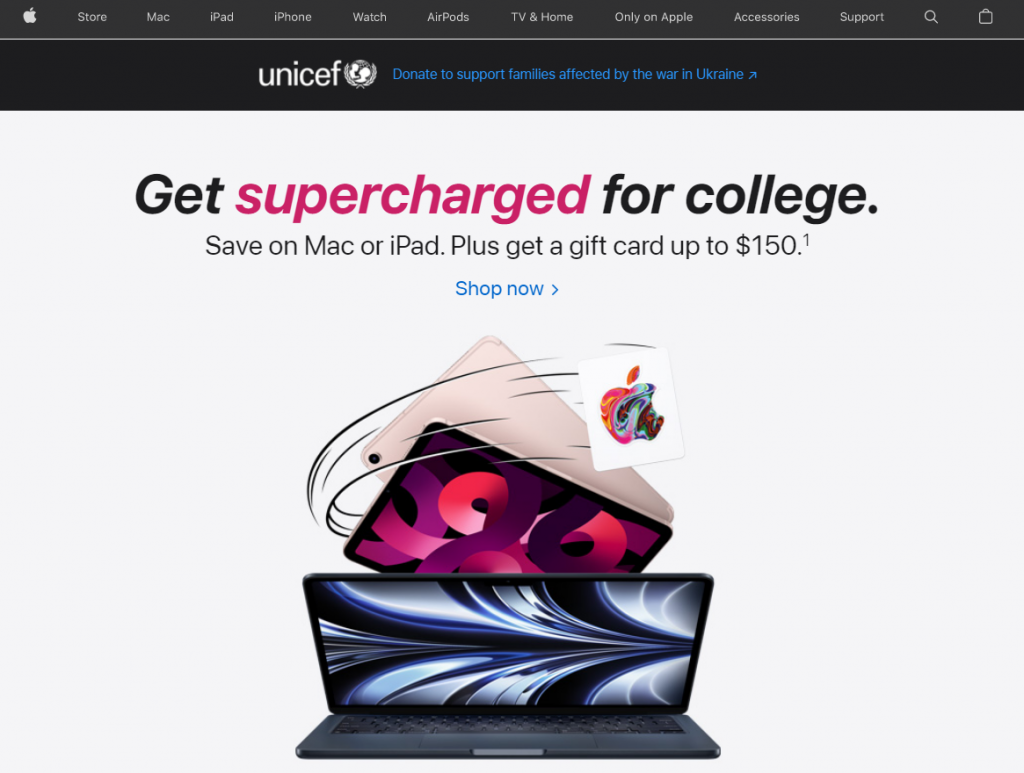 Thanks to Apple's CRM strategies, they've become one of the most-loved brands in the world.
Ever used an Apple device? Then you know that to do so you have to register with an Apple ID, your account for accessing various Apple services. This unique ID synchronizes across devices, saves preferences, and provides excellent recommendations based on your preferences.
And it might make users' lives easier, but it also makes the company's work easier because their CRM provides valuable insights into what users like, using them to create personalized experiences and perfect their targeted marketing strategies.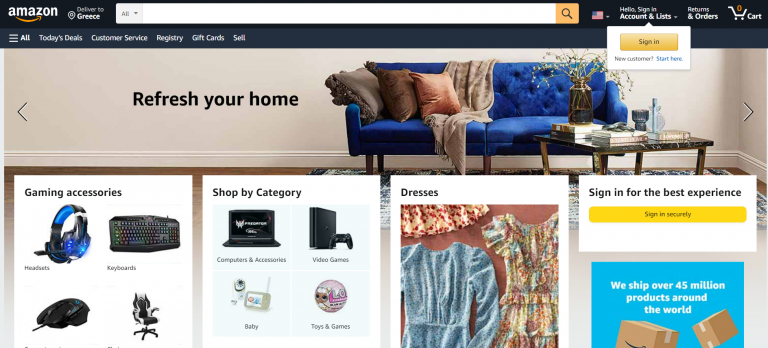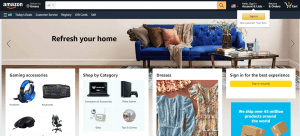 Thanks to its powerful CRM strategy, Amazon managed to improve customer retention and tailor its services around the individual. People return to Amazon for shopping again and again, and the company owes this success partly to its successful custom CRM tool.
Because it is designed so comprehensively that there is no need for customer service, it offers a highly intuitive and easy-to-use interface, and even if you do need help it is super easy to navigate and answer your questions.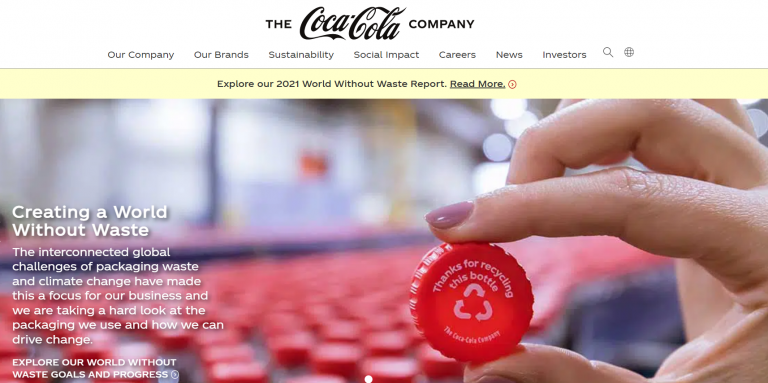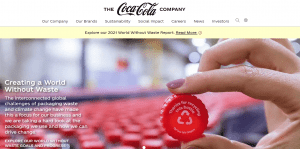 Coca-Cola uses CRM to promote collaboration and resolve customer-related obstacles efficiently. With the help of their CRM system team members identify any problem fast before it grows large by monitoring customer behavior through social media used to promote offers, direct communications, and purchasing data.
Also, they use mobile apps that allow them to access any company information on the spot and create or update orders and streamline workflows effortlessly.
2. Content Management Systems (CMS)
CMS is one of the most popular types of custom software. Because good websites with good traffic need frequently updated content and guess what: CMS helps websites manage their content.
In a few words, CMS is a tool that allows you to manage multiple websites using a central database.
More specifically it is designed to help businesses update their own websites with new content, such as blog posts, videos, press releases, and documents, without the help of a developer. This means you can save time and cost for creating content and focus on more important things for your business.
Also, CMS enables companies to connect with organizations through cloud content delivery.
Common CMS Features:
Content Edit and Creation
Seamless Content Creation Workflows
User Permissions and Role-based Administration
Security
Multichannel Scalability
Multilingual Content Capabilities
Flexible Page Layout Building
Personalization and Analytics
Seamless Integrations
Main CMS Benefits:
User-friendly Features
Easy Access
Quick Deployment
Ease of Maintenance
Instant Content Updates
Improved Collaboration and Sharing
3. Ecommerce Software
With the e-commerce sector showing unprecedented growth a lot of businesses today rely on having an online store integrated into their company website.
But as competition is becoming fierce, customers' demands and expectations increase, and attracting them comes with a series of challenges. To face them, e-commerce companies choose custom e-commerce platforms.
E-commerce platforms, one of the most popular types of custom software today, allow businesses to sell their products online, through websites, mobile apps, email marketing, social media, or other channels. Also, e-commerce platforms help owners manage their inventory and order shipment, and process payments.
These platforms allow businesses to sell their products through websites, mobile apps, social media, email campaigns, and other channels. In addition, they provide tools for managing inventory, shipping orders, and processing payments with the help of powerful custom features.
Common eCommerce Software Features:
Automation
Central Database
Search Function
Product Management
Sales Order Management System
Warehouse Management System
Stock Control System
Analytics and Reporting
Common eCommerce Software Benefits:
Streamlined Customer Experiences
Increased Revenue
Improved Order Tracking
Reduced Administration and Labor Costs
Easy Administration
Improved Security
Top Examples of eCommerce Software Implementation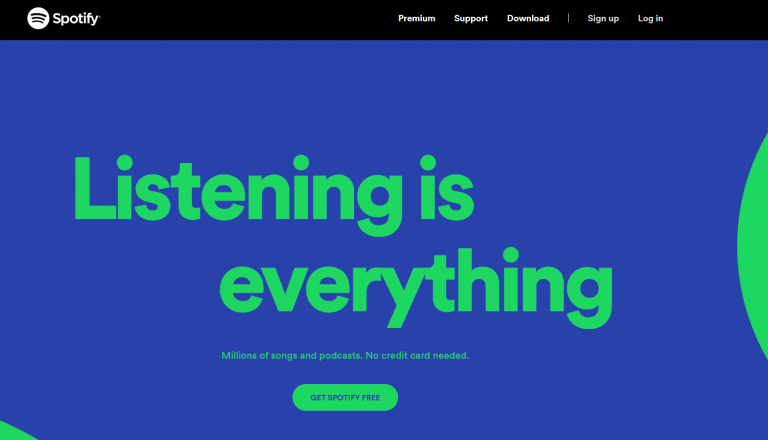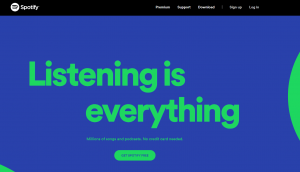 Spotify is not only a super successful music streaming platform but an excellent e-commerce website example too.
With a simple and visually appealing design and an easy-to-navigate interface, this is an amazing simplistic, and functional example that justifies why users love the app.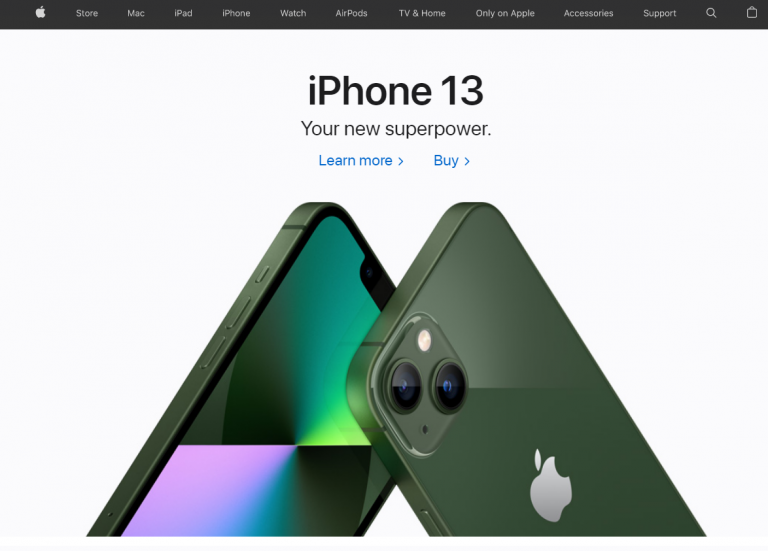 Once again, Apple gets it right.
With minimal colors that give its website a classic feel, the popular company offers an organized and easy-to-navigate user experience that satisfies customers and keeps them coming back.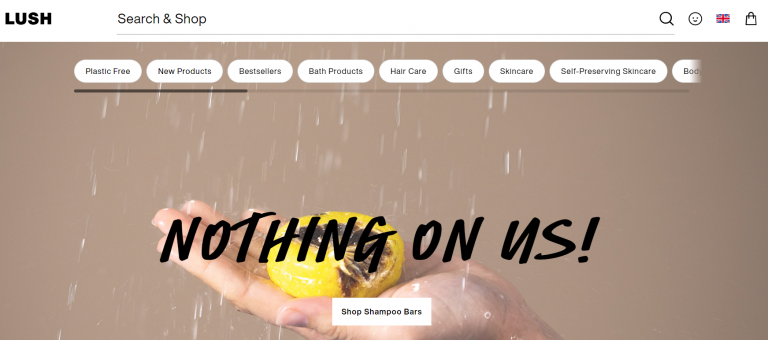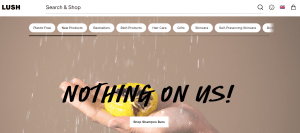 Lush's example is really one to admire. Because they recently updated their app design introducing a whole new customer experience that not only includes a reimagined navigation menu and vastly improved internal search function but the LUSH Lens AR tool.
A brand with a vision of revolutionizing the packaging industry, Lush invested in creating a technology that, with the help of machine learning, recognizes every product in the store via the shopper's smartphone camera. By scanning a product, shoppers receive all needed product information and demonstration videos without the need for packaging.
The app also features a digital personal shopper feature that allows customers to connect with customer service in real-time and get live guidance and tips for Lush products, nailing this way the art of personalized customer experience.
Enterprise Resource Planning System (ERP)
When a company starts to grow, spreadsheets are no longer the best way to get organized. If you've reached that point, the ERP is what you need to keep up with your business needs.
ERP is software that helps a company manage its day-to-day operations, such as financials, supply chain, operations, commerce, reporting, manufacturing, and human resource activities.
Additionally, it helps companies automate a variety of business processes without the hassle of data duplication while at the same time providing insights and internal controls via a central database that collects inputs from all the different company departments.
Common ERP Software Features:
Enterprise-wide Integration
Automation
Data Analysis
Reporting
Tracking
Financial Management
Manufacturing
Human Resources
Supply Chain Management (SCM)
Customer Relationship Management (CRM)
Common ERP Software Benefits:
Increased Productivity
Better Customer Service
Reduced Operational Costs
Improved Reporting and Planning
Higher Management Performance
Better Data and Cloud Security
Predictability & Scalability
Top Examples of ERP Software Implementation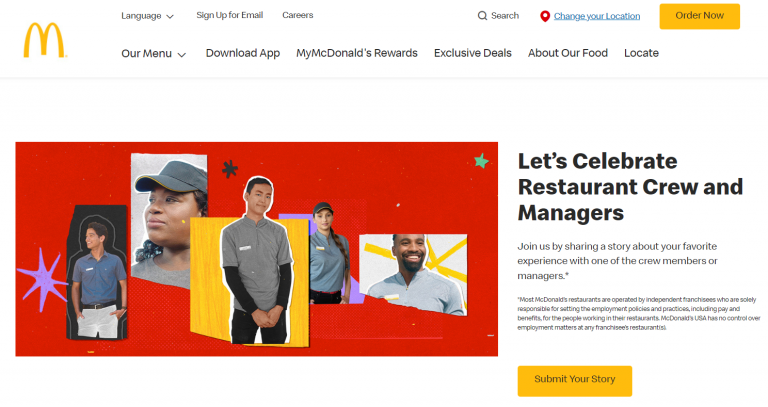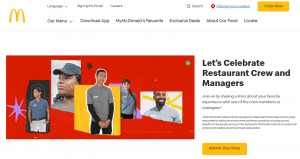 The fast-food giant, given its global presence, had to take care of its operations in varied markets across different countries, a fact that comes with all the complexities of different customer preferences and tastes.
With the help of their ERP, McDonald's makes critical decisions about future expansions and devises the company's growth strategies.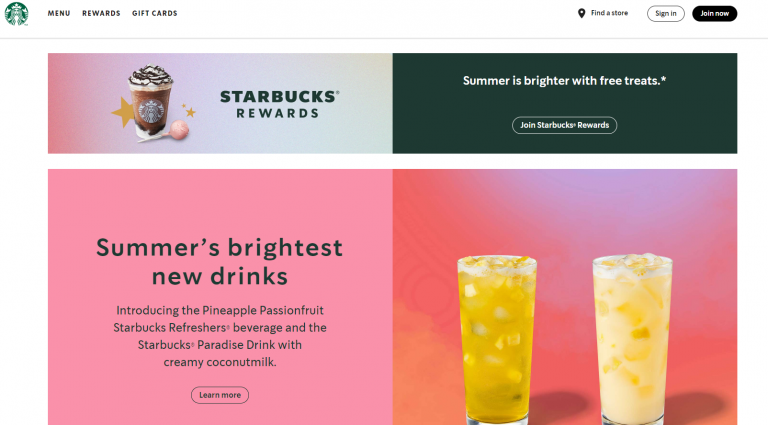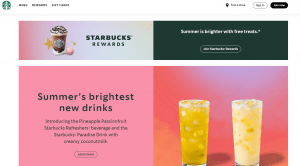 With over 20,000 stores in over 60 countries, it's only normal that Starbucks would face challenges concerning its supply chain. The coffee giant had to overcome 2 main issues: late deliveries and high outsourcing costs. So the company needed to address inefficiencies in Supply Chain Management in order to make expansion possible.
With ERP implementation Starbucks reorganized the supply chain into simplified chain functions that would focus on the procurement aspect, managing the purchasing of goods from the many coffee plants that they are involved with throughout the world, eliminating the need for paper forms and emailing orders, cutting down on paperwork and more.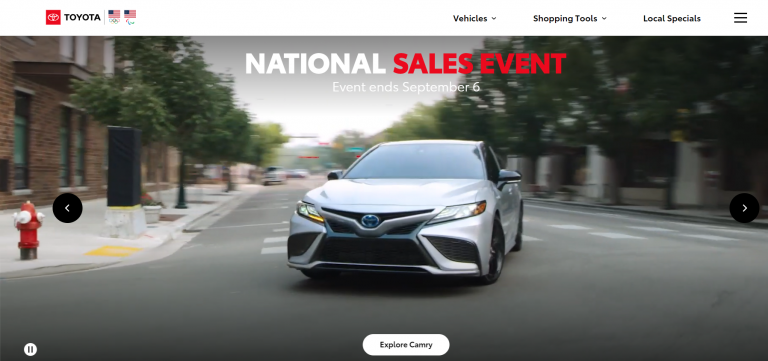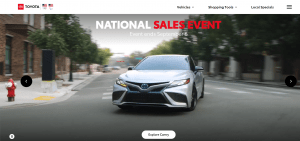 Toyota wanted to expand globally to offer high-quality services like improved operational management accuracy, a paperless system, and a reduction of work hours.
So a dedicated team of business analysts investigated the company's business processes using the established methodologies and tools of business process modeling and invested in an EPR system that helps improve management and make decisions through universal access to a management database.
The result? Toyota is able to produce a greater variety of products with higher quality and at a lower cost than its competitors, bring new models to production in a far shorter time than any of its competitors and help its workers have a better sense of who their customers are and what they desire.
5. Operations Management Software (OMS)
If you're a small business owner, you've probably heard of one of the top reasons startups fail: they run out of money.
That's why maximizing your resources with the help of operational software should be your top priority.
Operations Management Software (OMS) is designed to help businesses streamline processes, implement workflow management, and ensure operational efficiency across all departments in the organization. There are many different OMS types such as productivity software, communication software, and onboarding software.
By implementing custom OMS companies manage all operational aspects efficiently with a single system instead of various separate applications that require complex integration procedures.
The purpose of using OMS is to automate workflows across different departments in your company like Human Resources, Finance, Sales & Marketing, and Support, a solution that can drastically change the way you work.
Common OMS Software Features:
Production Planning
Operations Optimization
Production Order Management
Inventory Management
Warehouse Management
Sales Order Management
Purchase Order Management
Workforce Management
Production Quality Control
Analytics and Reporting
Common OMS Software Benefits:
Increased Reliability of Operations
Improved Quality and Regulatory Compliance of Production Outputs
Reduced Inventory Costs
Reduced Reporting Latency
Improved Productivity and Collaboration of Employees
6. Enterprise Software Solutions (ESS)
Managing a big corporate organization is more challenging than one might imagine. With one wrong move, everything can fall to pieces. And to keep things in order, big companies need solid admittance to the most relevant information possible.
That's where ESS comes in.
Because this type of solution offers companies all the applications and technologies that will allow them to support their operational and strategic initiatives by focusing not on a single user but on the whole organization.
Different ESS types, like Business Intelligence, Marketing Automation, and Human Resources Management, can help you with a wide variety of tasks like easy online payment processing, interactive product catalogs, automated billing systems, and security.
Common ESS Software Features:
Customer Information Management
Tracking & Reporting
Forecasting
Accounting
Security
Common ESS Software Benefits:
Centralization
Process Optimization
Optimized Warehouse Management
Improved Process Efficiency
Cost Savings
Increased Productivity
7. Mobile Application Development
According to Statista, the current number of smartphone users in the world today is 6.648 billion. So it's self-explanatory why investing in one of the most popular types of custom software, custom mobile application, is one of the most effective ways to ensure a personalized and highly satisfactory user experience.
While mobile apps share many similarities with web apps, mobile apps are often written specifically to take advantage of the unique features of mobile devices. And this is the reason custom mobile apps are proving an on-the-rise option among types of custom software today for businesses.
Common Mobile Application Software Features:
Data and Location Management
User-generated Content
Messaging and User Engagement
Payment and E-commerce
Admin Panel and Analytics Tools
Multi-device Synchronization
Accessibility Features
Push Notifications
Integrations
Security
Common Mobile Application Software Benefits:
Increased Productivity
Increased Revenue
Greater Scope of Scale
Personalization
Enhanced Security
Valuable Customer Insights
Improved Customer Loyalty
Top Examples of Mobile Application software Implementation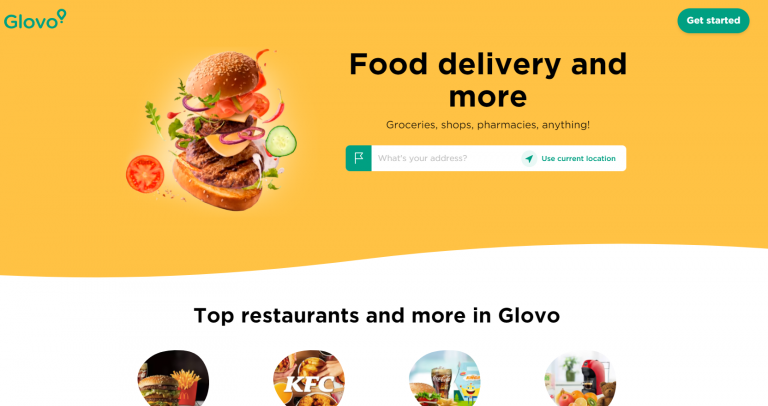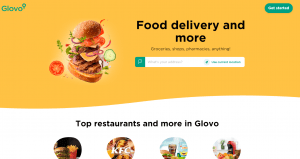 A Spanish startup with 10 million users, Glovo is a delivery service that has grown to operate in over 20 countries.
And their app's design is undoubtedly part of their success.
It's a convenient and easy-to-use tool, that wins users with its simplicity, effectiveness, and flexibility. Add its sleek design, super-pleasant interface, and the fact that you can discover anything you want on the spot and you have the recipe for success.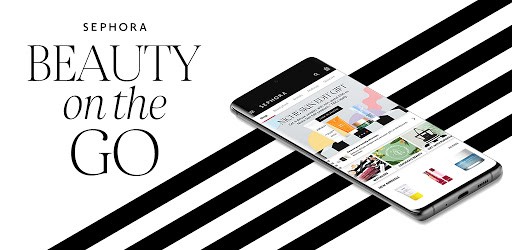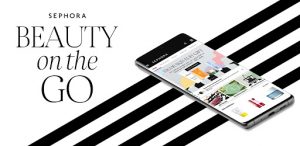 Sephora is one of the brightest examples of not just embracing digital innovation but embracing your customers, based on their true wants and needs.
What makes the beauty giant's app so successful is that it has managed to bring the in-store experience to mobile devices, so users can buy products from their phones just like they would in a physical store.
Two good examples are the Virtual Artist feature, where users can interact with their own face on the screen, comparing different makeup items, and the use of QR codes where customers in physical stores can scan any product code and be offered specs, reviews, tutorials, and more.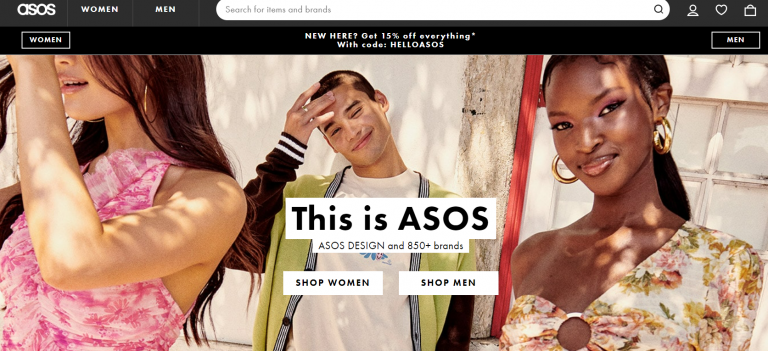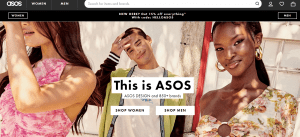 ASOS, the British retail giant, decided to focus on creating a brilliant app that makes online shopping a breeze.
What makes it so successful?
Its sleek, understandable user interface that helps users find what they need, instead of distracting them, its clean, white layout and high-quality images, and the fact that all the app's crucial elements (search bar, menu items, etc.) stand out very clearly against its simple wireframe.
And let's not forget the style match feature, which allows users to upload pictures of clothes and other items and let the app match them to ASOS products, making the search even faster and easier.
8. FinTech Platforms
FinTech (financial technology) solutions are customized software products used by businesses to connect consumers' finances with technology, and one of the most popular types of custom software today.
This means that a FinTech software solution helps users modify, enhance, or automate financial services. This can include everything from mobile banking and electronic wallets to complex encrypted transactions.
Different types of FinTech platforms include:
Money transfers and payments
Savings and investment
Cryptocurrency and Blockchain
Crowdfunding
International Money Transfers
Common FinTech Software Features:
Sign Up & Sign In
User-first Navigation
Dashboard
Data Analysis
Payment Gateway
Personalization
API Integrations
Push Notifications
Security
Common FinTech Software Benefits:
Faster Approvals
Higher Efficiency
Automated Customer Service
Advanced Security
Reduced Costs
Top Examples of FinTech Software Implementation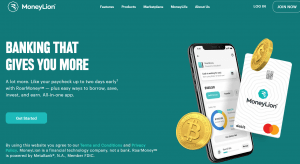 MoneyLion is one of the most popular US FinTech apps, providing users with financial advice and access to loans.
The app's goal was to create a financial ecosystem that would help its underserved customers improve their credit and access a broad range of customized financial products, save money on banking fees, and better manage their finances.
Some of the reasons that make this app so popular are its real-time notifications for spending, the instant transfer and zero-fee checking and the ability to track your credit score.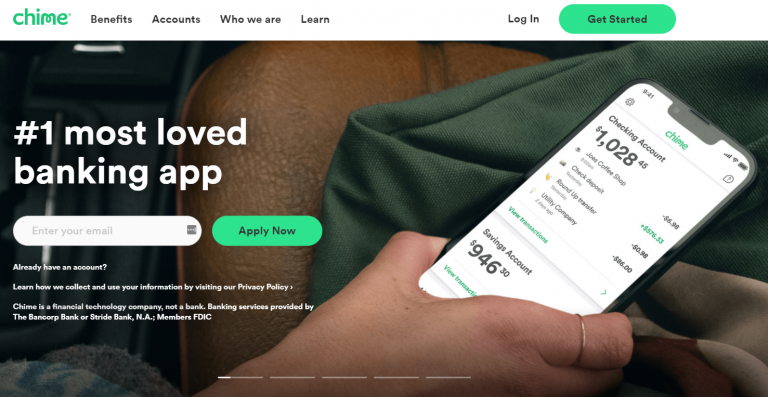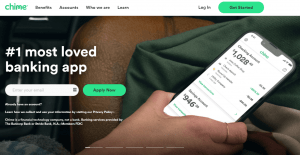 Providing users with a variety of automatic saving alternatives, Chime, with its sleek, clear interface, is undoubtedly one of the best, most convenient budgeting tools out there.
It allows users to manage their spending and saving accounts with no hidden transaction fees and with the time of completing a new account application coming in at around 4:30 min, this FinTech app gets off to a strong start for new customers.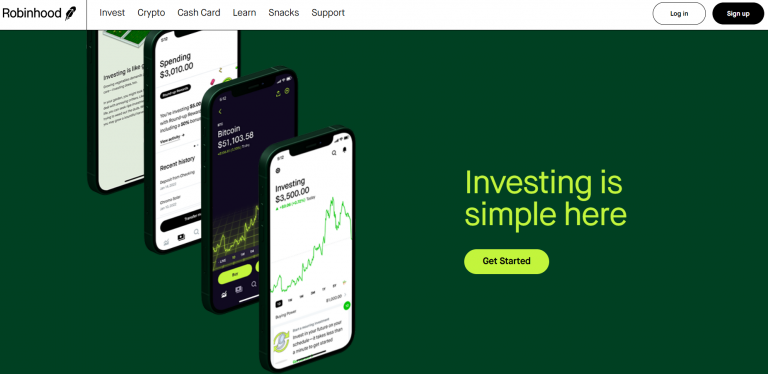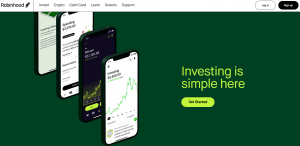 Robinhood is an online stock brokerage firm that allows users to invest in stocks, ETFs, and cryptocurrencies with zero commission that managed to change the way the investing landscape looks.
The app has gained popularity among millennial and Gen Z users through its minimalistic, straightforward appearance, intuitive design choices, and instantly recognizable branding.
Making it Happen
With such an abundance of different types of custom software, it's only normal to ask yourself "What should I choose". Depending on your industry, and your company's needs, you can determine which software solution will work best for your unique business to help you reach your goals and see your vision come to life.
Custom software companies like Apptiva are here to help you make the right decision so if you're thinking about having custom software designed and build for your business our experts are always here to help. Book a free consultation call today and make it happen!