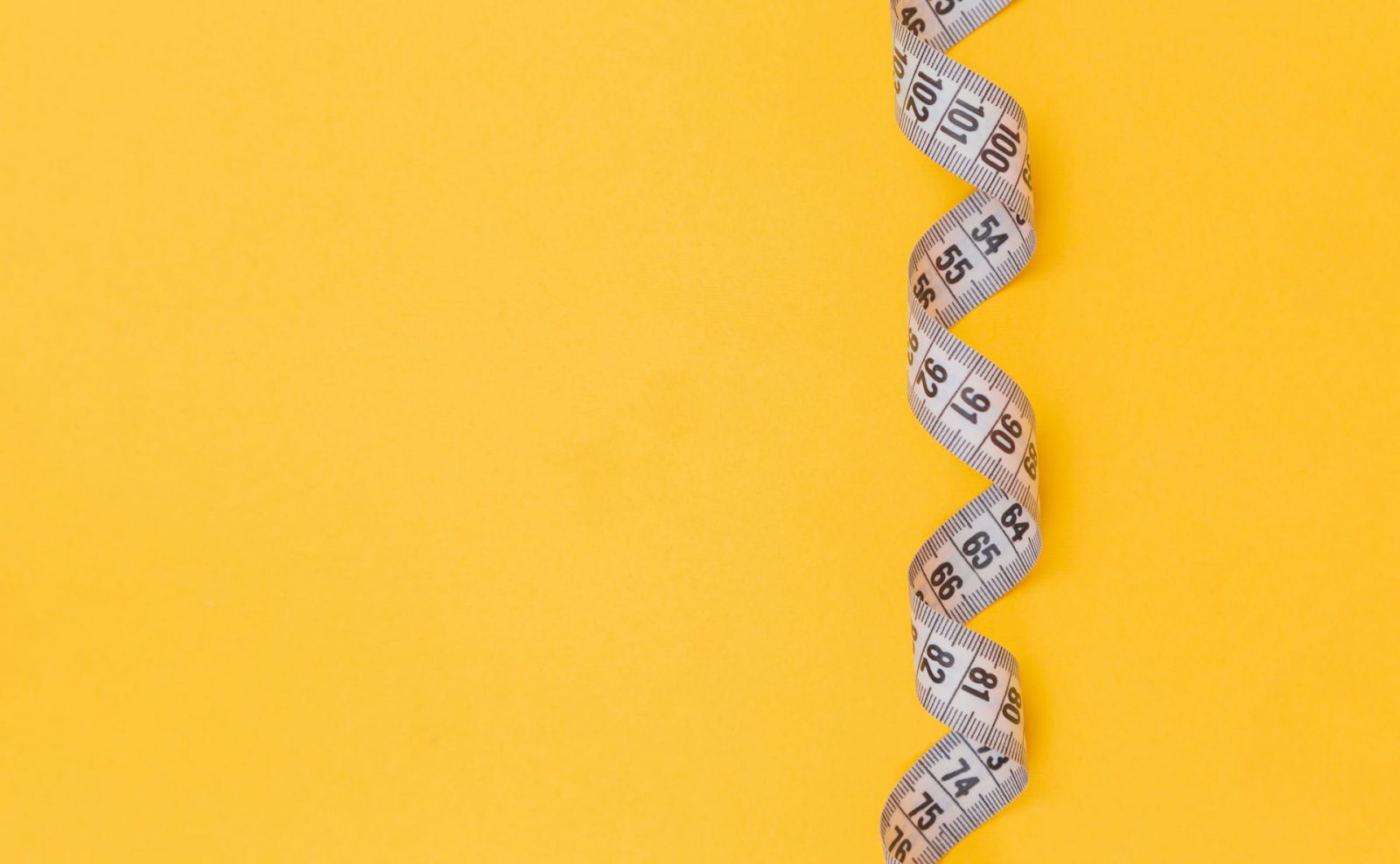 February 16, 2023

Sofia Krokida

0
If the time has come to take the next step, then you must know that there are many benefits of custom software development for small businesses. And while you can always invest in an off-the-shelf solution, the clear advantages of a custom one will definitely help you solve your dilemma and make the right choice.
What is Custom Software Development?
Before rolling up your sleeves you must first know what exactly it means to go for a custom solution.
Custom software development is the process of designing, building, deploying, and maintaining software solutions for a specific organization or group of users who intend to perform a specific function.
For example, a restaurant might need a custom application developed for online ordering to meet the changing needs of its customers. Or a manufacturing company might need a custom solution to streamline its processes.
And to do this, software development companies analyze the business goals and product requirements, try to understand the needs and preferences of the customers, and develop a solution that will allow companies to always stay one step ahead of the competition.
So what are the benefits of custom software development for small businesses?
Top 6 Custom Software Benefits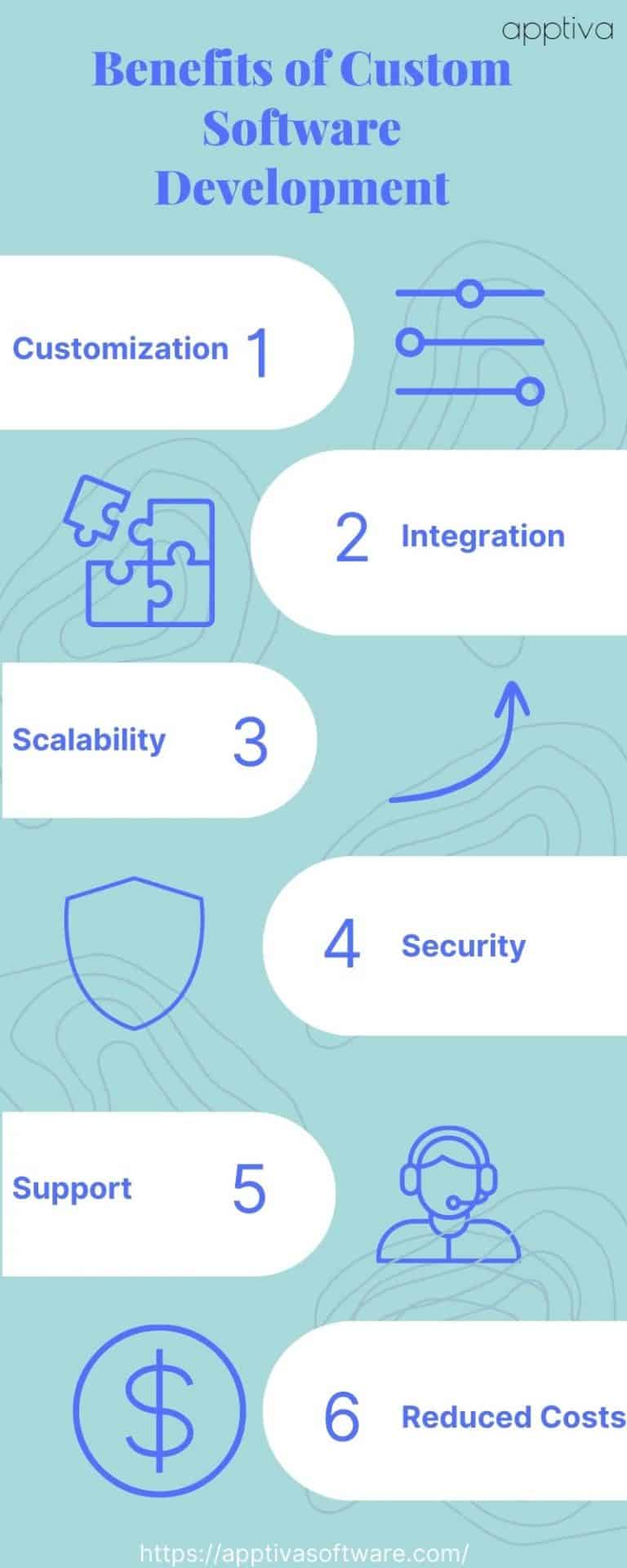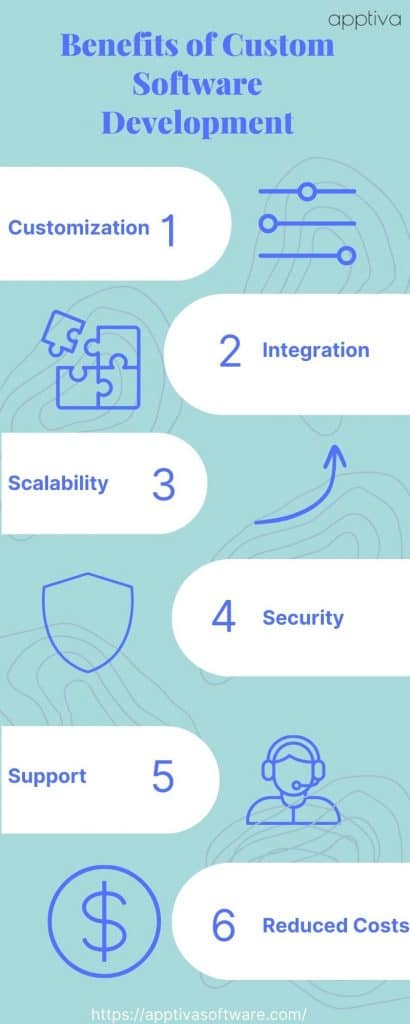 1. Customization
Every business, big or small, is unique. Custom software helps companies focus on their specific needs and issues thanks to the unmatched flexibility it offers. For a company just getting started you need to be productive and focus on the things that really matter. A custom solution will allow you to streamline your procedure, optimize your operations and increase your business's efficiency so you can rest assured that everything functions effectively while you work on other things.
Choosing off-the-shelf software means you accept the fact that you might not get all the functionality your idea requires. Does this sound a little restrictive?
I'm sure it does. When deciding to build software for a small business you should be able to add features when needed and build complex processes and automation without depending on external plugins or integrations.
Don't limit your vision to standard solutions. Create a product that meets your audience's needs and expectations and make a strong start from day one.
2. Integration
An important piece of advice: you do not want a static software solution. Like your customers' needs, the product built for your small business should be ever-evolving.
As a growing company, it only makes sense that you are constantly exploring ways to better your offering, and having an off-the-shelf solution only means restricting your it before even beginning. Infinite integration is what you're looking for, and that's exactly what custom software development will offer to your small business.
Custom solutions give you complete management over your business from a single platform and meet your business's evolving requirements in today's highly competitive landscape.
3. Scalability
Small businesses must plan for growth across all aspects of their software development processes.
Compared to off-the-shelf solutions, custom ones offer unlimited options when it comes to scalability and allow you to scale the software with your business.
Keep in mind that, while at the moment your needs may be limited to an easy-to-use, functioning software this will probably change in the near future, and your business might be ready to expand globally across diverse markets. This can only be supported by seamlessly adding new features.
As your startup or small business grows you will want to update and upgrade your software to keep up with your company's needs.
4. Security
Cybercrime, one of the top 5 critical risks today is expected to double by 2025. And just because off-the-shelf software is popular, doesn't mean that it is safer and less vulnerable. On the contrary, ready-made solutions are more susceptible to external threats and hackers, because they are developed for wide use. This means that their source program code is easier to hack.
With cyberattacks increasing day by day, do you really want to leave your business at the whims and mercy of the service providers? Didn't think so!
It goes without saying that you should only make the safest choices for your small business: go with custom software development. This way you are the owner of the software, meaning you have complete control over your data and you know exactly how secure it is. 
5. Support
With off-the-shelf solutions, you depend entirely on the providers of the product, and there's rarely end-to-end support the moment you face difficulty. Usually, you are put on hold or the support team raises a ticket that has a conflict resolution time of 48 hours. So it's never in your hand to fix an issue or get an update right when you need it, and while you can wait, your customers can't.
On the other hand, with custom software, you can rest assured that you will be enjoying continuous support and fast problem-solving. When you find the right software company for your business, most probably they will also have a dedicated team to support you.
At the end of the day, excellent support comes to one thing: continuous user experience improvement. Which ensures that your product grows with your business.
6. Reduced costs
I know that you're thinking "I'm sure that building software from scratch will be much more expensive than going for an off-the-shelf solution".
Well, you're wrong! Because custom software development means building a product just the way you want it.
When choosing off-the-shelf solutions you must know that they come with 2 things:
1. Unnecessary features: ready-made software offers a series of features and functions irrelevant to your product that your business does not need.
2. Unnecessary licenses: ready-made solutions usually have licensing fees which, depending on the provider, may be monthly or yearly taxes. This means that, while at the beginning it seems you are paying less, over time your expenses will grow.
If you own a small business, or if you're looking to bring your startup to life it's always a better option to invest in a product created for your specific needs, and add extra functionalities as you grow, thus saving money in the long run.
Wrapping Up
Your small business is unique. And you must never forget that it has its own needs, which a one-size-fits-all solution is rarely able to cover. Custom software development allows you to create solutions that will nurture happy audiences and help you develop your business more efficiently.
Now that you've learned all the benefits of custom software development for small businesses book a free consultation call with our software experts today and find out how we can help you propel your business to the next level!